HANDMADE AUSTRALIAN DESIGNER CANDLES
As objects of art, our high quality candles are just as impactful when they're not lit. Contemporary candle creations designed to light up your living spaces, dining tables and events.
We make better candles.
At Candle Kiosk, we don't just innovate to create original candles - we innovate to keep making the best candles in Australia. For us, design and quality go hand-in-hand, as the one is meaningless without the other.
Candle Kiosk modern designer candles are handcrafted for a clean burn and minimal drip experience. Choose high quality candles from Australia's most trusted candle brand, and find out why there is no substitute for quality.
A good quality candle burns down calmly and evenly, without smoking or dripping. Hit play and see for yourself what makes customers all over Australia prefer Candle Kiosk candles.
Modern Sculptural Candles

"Ripple candles from Candle Kiosk: they're sleek, statement-making and tap into your penchant for the dark unknown." - browse our selection of black candles & white candles, as featured in VOGUE Australia.

Candle Gift Sets

Great for gifting, as a house-warming present, a sympathy gift, or simply to treat yourself. Our popular Candle Gift Sets include one candle in each size (S+M+L), available in Cones, Spheres, Tapers & Pillar Candles.

Better Together

Our Candle Clusters are available in three timeless colours and a wide variety of styles. Choose from our carefully curated sets or create your own from our collection of designer candles.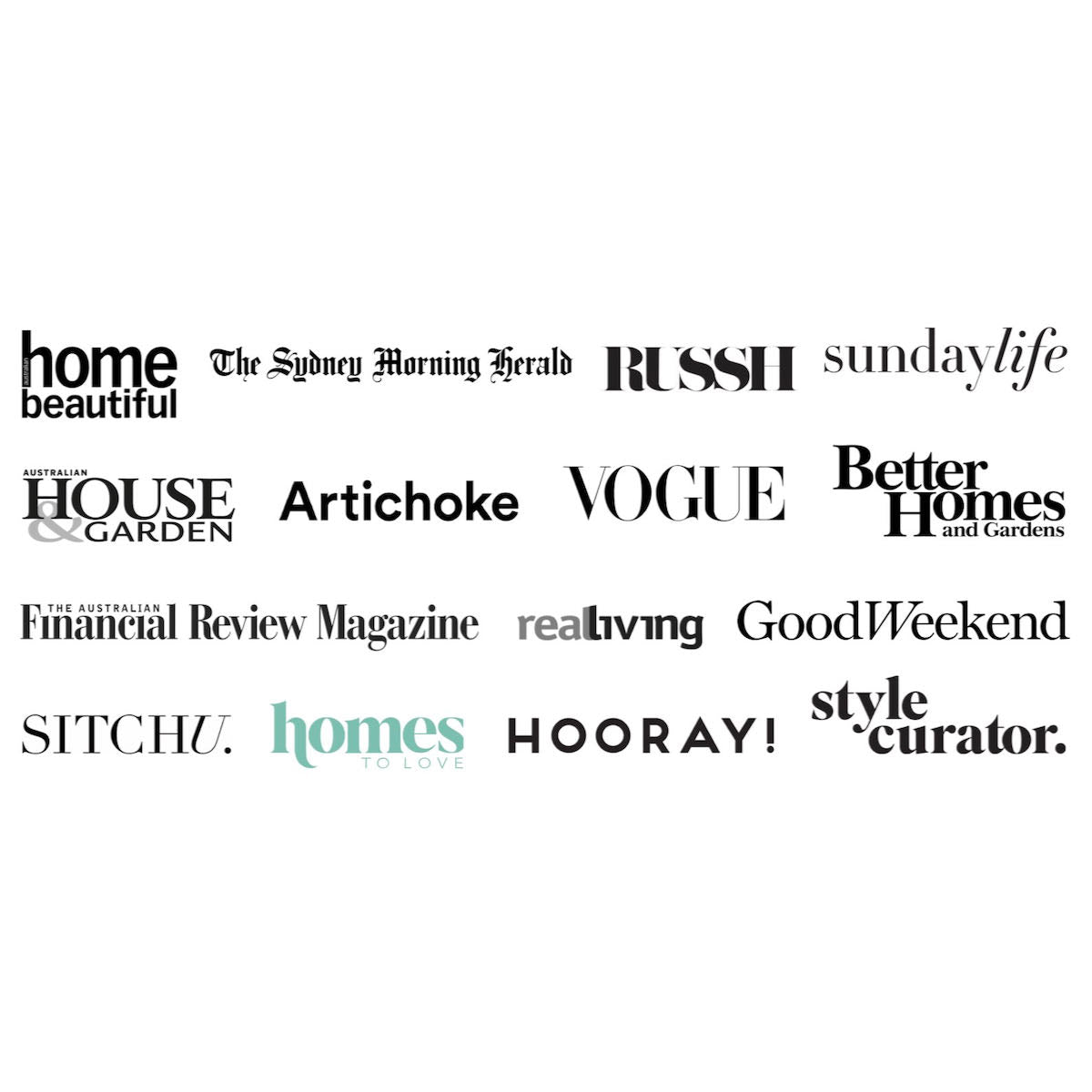 In good company.
"Candle Kiosk's candles are beautiful on their own, however the trio is particularly striking" - The Sydney Morning Herald
From tall & elegant taper candles to textured sphere candles and high quality pillar candles, we take our craft seriously.
What our customers say...
They Look Amazing

Lovely candles, beautifully made and look spectacular. I bought large black cluster and ended up buying a few more to decorate my home. They look amazing grouped together.

⭐️⭐️⭐️⭐️⭐️

Susan B.

Love Love Love

I absolutely love the products from Candle Kiosk. This is my second order and will most certainly be buying more in the future.

⭐️⭐️⭐️⭐️⭐️

Darren N.

Beautifully Packaged

The candles are beautiful and affordable. Will definitely be ordering again.

⭐️⭐️⭐️⭐️⭐️

Jeromine A.

Highly Recommend

I love this company! They have amazing customer service and shipments arrive so fast. The candles are great quality and have been ordering from them for years. Highly recommend.

⭐️⭐️⭐️⭐️⭐️

Dulcie B.

Very High Quality

Would highly recommend purchasing your candles through Candle Kiosk. Reasonably priced and very high quality! Would buy again and again!

⭐️⭐️⭐️⭐️⭐️

Nathan G.

Best Candles Ever

Best candles I have EVER purchased & I should know, am the candle queen. They burn evenly and slowly. Next day delivery was amazing. Have purchased twice and will continue to do so. LOVE.

⭐️⭐️⭐️⭐️⭐️

Lucy W.
The Journal
Take a look behind the scenes of our latest stoneware collaboration, and create memories with objects made with passion.

Take a look behind the scenes of our latest stoneware collaboration, and create memories with objects made with passion.
Questions? Fire away.
How can you tell if a candle is good quality?

When it comes to choosing the best candles Australia has to offer, it's important to look beyond labels and price tags. While cost is often a good indicator of quality, it's not the only factor that you should be looking at when perusing a candle shop online or in-store.

You can recognise a quality candle by the way that it burns. Our candles are characterised by a slow burn with a calm, steady flame that allows the candle to burn down evenly and all the way down. Here are some important things to consider:

Burn time: A high-quality candle will burn for a long time and at an even rate. If you're burning through candles (pardon the pun) in a few hours, then you're not getting your money's worth.

Wax: Candle wax texture and finish is a strong indicator of quality. The wax of a candle should be smooth and clean, with no impurities, cracks or rough spots on the surface. This ensures that the candle will melt evenly and consistently as it burns.

Our candles are a subtle addition to any room or any occasion. We design our candles to burn brighter, longer, and cleaner.
What wax do you use in your candles?

When it comes to choosing the right wax, there is no one-size-fits-all solution. We use different wax types for different candles to ensure that we get the best result. Some of the most popular wax types that we use in our candles include:

Coconut wax
Haze wax
Mineral wax
Rice bran wax
Plant-based wax

You can check out the 'specifications' tab on the different product pages on our website to find which wax is used to create each candle. 
Are your candles vegan friendly?

They sure are. We exclusively use plant-based and mineral waxes in our candles, along with 100% cotton wicks, and we do not use any materials that are derived from animals. This means that all our candles are vegan friendly.
How are your candles packaged?

As a society, we have a complicated relationship with packaging and pollution. At Candle Kiosk, we're not interested in adding to the pollution in our world, which is why we make our packaging out of 100% recycled paper.

From the box to the protective buffers inside it, our packaging is made from recycled and recyclable materials (paper, not plastic), to ensure that we are not adding to the plastic waste in landfills and oceans. Our candles are individually wrapped in tissue paper and are shipped to you carbon neutral so that they arrive undamaged, without damaging our planet.
Where do you ship?

We ship our candles all over Australia, with free shipping on orders of $99 or more. All orders are dispatched the next business day, if not quicker.

Candles can be heavy yet fragile. To get your order to you as safely, efficiently and quickly as possible, we use a door-to-door courier service. Once your order is placed, you will receive a despatch notification with tracking details.
Candle Kiosk vs. the rest – why choose us?

We specialise in creating high-quality candles that add style and character to any space they light up. Even when they're not lit :) Because we focus on candles and don't have to divide our attention across other categories, we can spend more time refining our candle offering and innovating our product line. We are one of only a few dedicated candle shops in Australia.

We are constantly innovating and investing in research and development to ensure that we are offering the best range and the best quality candles in Australia. We're in it for the long run, so you can be sure that you're getting candles that are backed by rigorous testing and after-purchase support.
Are your candles tested and certified?

You bet. At Candle Kiosk, we take quality seriously, which is why all of our candles have passed Australia's important safety tests:

Standard Specification for Fire Safety for Candles (ASTM F-2417)
Australia Mandatory Standard for Candles with Wicks (Trade Practices Act 1974, Consumer Protection Notice No. 7 of 2002)

For the best quality candles Australia has to offer, trust Candle Kiosk. 
CANDLE KIOSK ACKNOWLEDGE THE GARIGAL PEOPLE, TRADITIONAL CUSTODIANS OF THE LAND ON WHICH WE WORK, AND RECOGNISE THEIR CONTINUING CONNECTION TO LAND, WATER AND CULTURE. WE PAY OUR RESPECTS TO ELDERS PAST, PRESENT AND EMERGING.