Living with Intention
What is living with intent?
Instead of allowing each day to simply happen, intent can guide you through your life and inject it with purpose and meaning. Intention candles are a great way to get clear about what you want to bring into your life, and the ritual itself is easy & straightforward.
1. RELAX
Create a quiet space that is free from distractions (cleanse it if you prefer), take 3 deep cleansing breaths and relax your body and mind.
2. VISUALISE
Set your intentions. Close your eyes and visualise your goals and what you'd like to manifest. Set clear & specific goals. Focus on the feeling you get when you've achieved these goals. Let the feelings wash over you. Once you've thought about it for a while, open your eyes (and if you'd like, write down your intentions). Aim for intentions that are positive, personal and that evoke purpose. You can light your candle for this part of the intention ritual as well; sit in front of it, relax, and focus on your goals.
3. MANIFEST
Light your candle and send your intention into the flame. The candle serves as a place to focus your attention, and to let that energy go out into the world. Keep it burning all the way down and let it self-extinguish to symbolise your commitment.
4. REFLECT
Once the candle is finished, remember to close with words of gratitude and positive affirmation. Acknowledge what you've achieved before going on to the next thing. Gratitude is a very important part of the intention-setting process because if you're always just wanting - without finding peace or gratitude in your life - you're in a constant state of scarcity.
What happens if you're interrupted or need to pause?
Snuff out your candle, don't blow it out. Once you blow it out, you're saying it's done, it's over, but if you snuff it out, then you can relight it and pick up where you left off.
Once you've set and manifested your goals, keep moving through the world with that intention, and remind yourself of them daily, weekly and monthly, just to make sure you are staying on track.
"Our intention creates our reality"
Intention

Instead of allowing each day to simply happen, intent can guide you through your life and inject it with purpose and meaning. Light a candle & live life fully.

Living with Intent

Mindfulness

Mindfulness meditation brings us back to the present moment and gives us the tools we need to be less stressed, calmer and kinder to ourselves and others.

Intro to Mindfulness

Ritual

Rituals have always been a large part of human culture, as a way to inject our actions with meaning and purpose. Use candles to start your ritual today.

Start your Ritual
A collection of small botanical candles that can help you achieve calm, mindfulness & well-being, and that can serve as a step to realise your goals. Start the ritual of lighting a candle.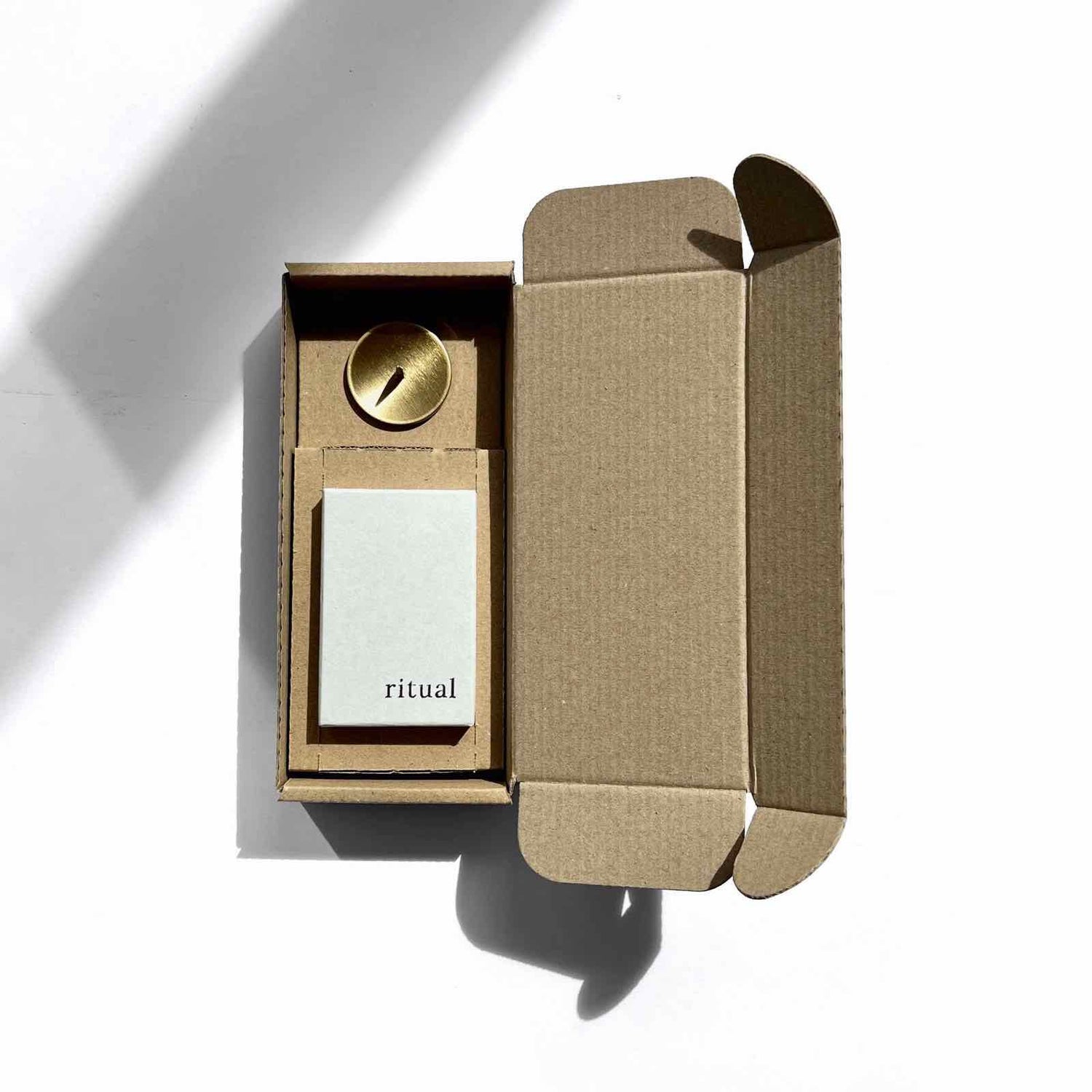 Ritual Gift Sets
Our Ritual Sets come in a gift box, which includes candles, a brass candle stand and a ritual introduction guide.