Regular price
Sale price
$24.99 AUD
Unit price
per
Sale
Sold out
"One of the unintended - yet positive - consequences of the [pandemic] is that it is forcing people to reevaluate their jobs, careers, and lives. Use this time wisely, find your personal ikigai, and live your best life." - Forbes
Discover the power of Ikigai with this book, an exploration of the Japanese art of discovering your purpose in life and learning how to find true happiness. Based on Japanese wisdom, this book provides scientifically-backed and objective strategies to help you discover your own personal ikigai and bring joy and satisfaction to your life.

The people of Japan believe that everyone has an ikigai – a reason to jump out of bed each morning. And according to the residents of the Japanese island of Okinawa – the world's longest-living people – finding it is the key to a longer and more fulfilled life. Inspiring and comforting, this book will give you the life-changing tools to uncover your personal ikigai. It will show you how to leave urgency behind, find your purpose, nurture friendships and throw yourself into your passions.

Christmas Delivery

Christmas Order Dates




The table below indicates the latest possible order dates for which our couriers can guarantee (external circumstances aside) that your delivery will reach its intended destination in time for Christmas (24 December).

Pickup from our showroom and local delivery are available until the 22rd of December.

| | |
| --- | --- |
|  Destination | Order on or before |
| Pick up | Dec 22 |
| Local delivery (NSW 2102-2108) | Dec 22 |
| Sydney | Dec 18 |
| Melbourne, Brisbane, Adelaide, Canberra | Dec 13 |
| Regional NSW | Dec 13 |
| Perth | Dec 4 |
| Regional QLD, VIC, SA | Dec 4 |
| WA, FNQ, TAS, NT | Dec 4 |

Need it urgently?

Contact us for express shipping options for your order, including next day delivery to select locations.
Specifications

• Quantity:
• Burn time:
• Dimensions:
• Colour:
• Material:
• Wick:
Shipping & Returns

We offer free shipping on orders of $99 and over. Orders below $99 are sent at a flat rate of $9.95.

Orders will be despatched on the next business day, and are usually delivered within 2-6 business days to most destinations* within Australia. Please note that we cannot guarantee delivery times.

Candles are heavy yet fragile; for your convenience as well as to ensure a safe transit, we use a door-to-door courier service to send your order.

Please note we cannot ship to PO Boxes, Parcel Lockers or Parcel Collect, as our couriers are not able to deliver there.

| | |
| --- | --- |
| Order details | Delivery options |
| Orders of $99 and over: | Free shipping Australia-wide |
| Orders below $99: | Flat-rate shipping $9.95 |

You will receive a despatch confirmation email with tracking details once your order has gone out. If you have any questions about our shipping options or your order, don't hesitate to get in touch.

*Please note shipping times can be up to 11 business days to FNQ, NT, TAS and WA.
Care Instructions

Getting Started

Please note that due to the nature of the wax, a fine white film might accumulate on the surface of the candle. This is a naturally occurring effect that doesn't affect the quality or burning of the candle, and can be easily wiped off.

Please use a candle stand to position the candle and catch any wax residue. Use hot water to wash off any wax from the candle stand.

Flame height

Please be aware that Japanese candles can produce a large flame thanks to the unique paper wick. Trim the wick if desired.

Candle Care

• Place candle on candle stand
• Place stand on heat-proof non-flammable base
• Never leave a burning candle unattended
View full details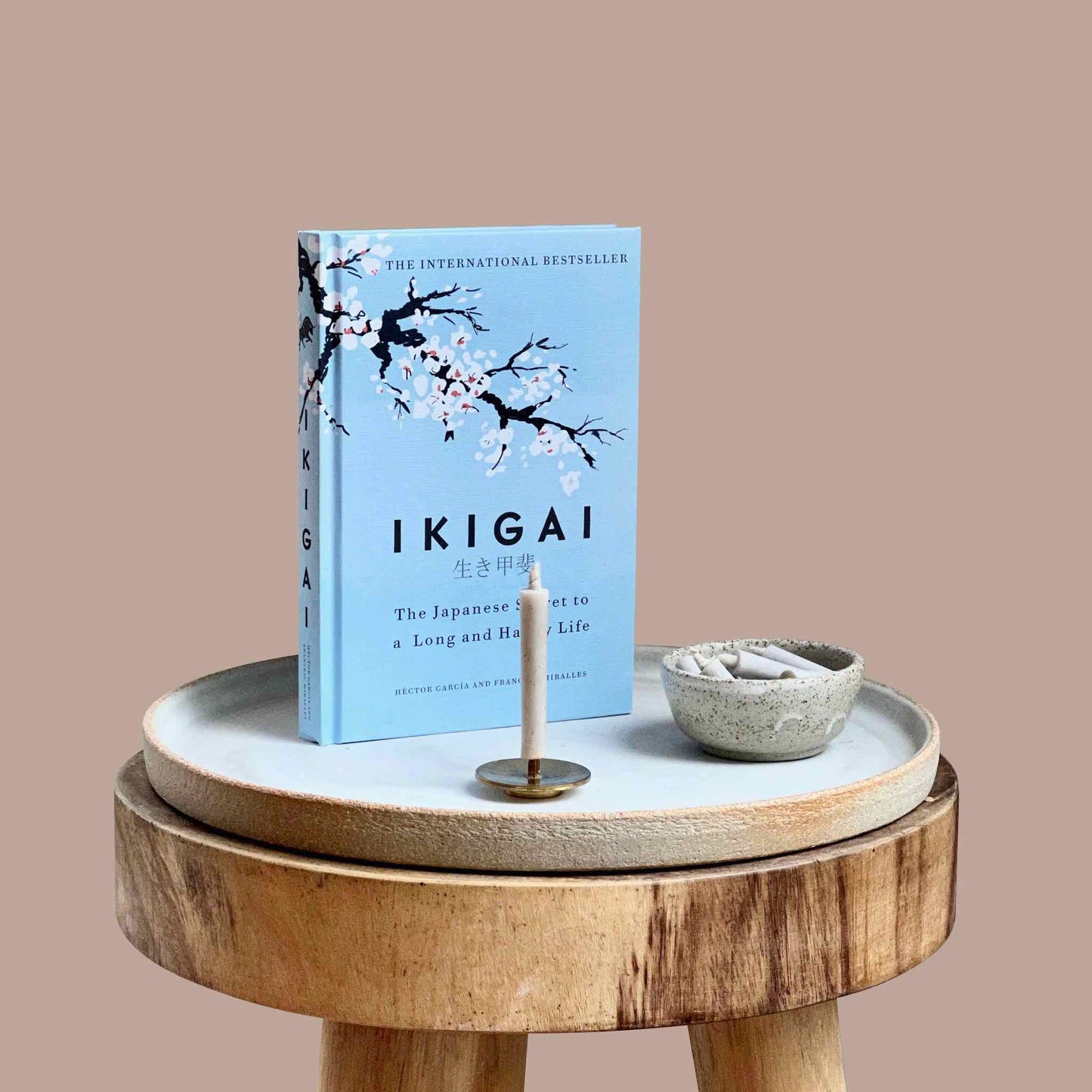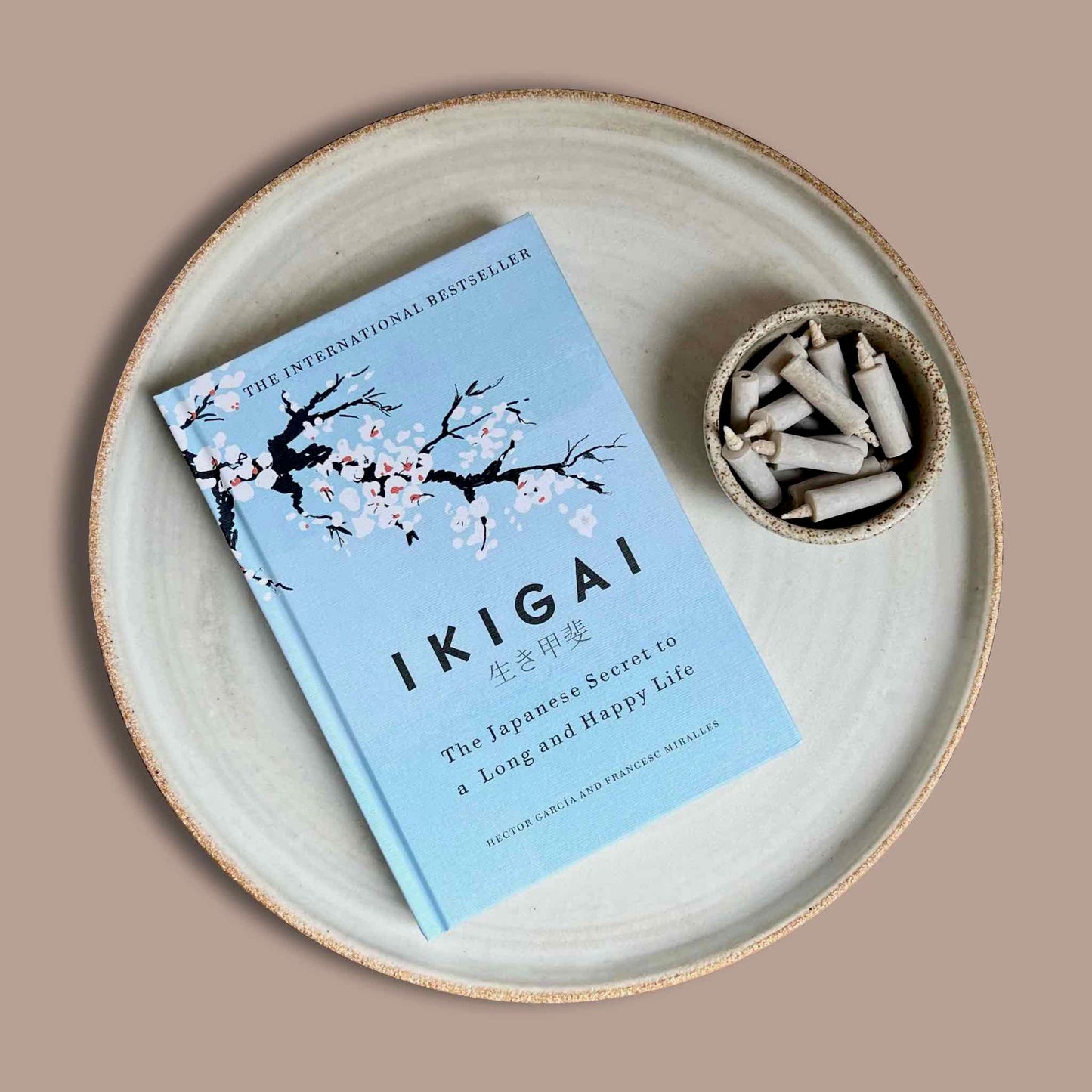 Features
Plant-based wax

All candles in our Ritual Collection are made from either haze wax (from the fruits of the Japanese Hazenoki tree) or rice bran wax.

Washi paper wick

We use traditional Japanese paper wicks for our botanical candles, hand-rolled from washi paper.

Crafted in Japan

Our wa-rousoku candles are handmade in Japan, crafted by master candlemakers with over 125 years experience.
Rituals inject our lives with meaning. The very act of lighting a candle can be your ritual, creating calm, quiet time.